We'd like to extend another well-deserved congratulations to our teachers and staff for earning multiple awards. The following were recognized for their achievements at Monday's school board meeting on September 12, 2022.

ASBO Awards SCPS for Excellence in Budget Presentation

The Association of School Business Officials International (ASBO) is proud to recognize Spotsylvania County Public Schools (SCPS) for excellence in budget presentation with the Meritorious Budget Award (MBA) for fiscal year 2022–2023.
ASBO International's MBA and introductory Pathway to the MBA programs promote and recognize excellence in school budget presentation. Program participation enhances school business officials' skills in developing, analyzing, and presenting a school system budget. Participants submit their budget documents to a panel of school financial professionals who review the materials for compliance with the MBA Criteria Checklist and other requirements and provide expert feedback that districts can use to improve their budget documents. Congratulations on being awarded this distinguished honor.
---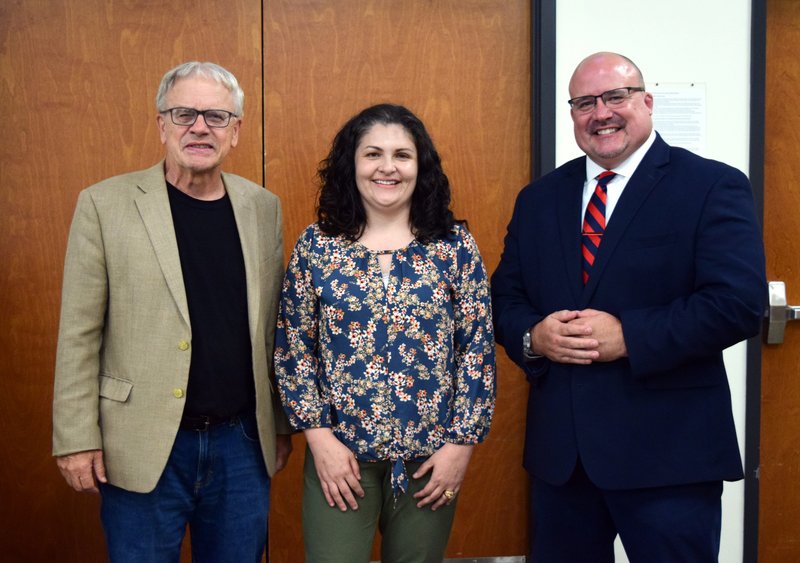 2023 Region III Teacher of the Year
We are excited to share that Mrs. Fabiana Parker, an ESOL teacher at Thornburg Middle School and our 2022 Division Teacher of the Year, was notified she was selected as the 2023 Region 3 Teacher of the Year during a surprise visit by Interim Superintendent Mr. Kelly Guempel and Ms. Shelley Loving-Ryder, Virginia Department of Education's Assistant Superintendent - Department of Student Assessment, Accountability, and ESEA Programs on August 30, 2022.

Mrs. Parker has been an educator since 2003. Currently, she is an ESOL teacher at Thornburg Middle School who began working for Spotsylvania County Public Schools in 2021. Additionally, she teaches classes at Spotsylvania High School. When not teaching, Mrs. Parker volunteers her time with students, parents, staff, and community members to provide opportunities for partnership and growth through a variety of activities such as a guest speaker series.
All school divisions and accredited private schools are invited to participate in the Teacher of the Year program. After being nominated by their school divisions or schools, candidates prepare portfolios highlighting their professional accomplishments, educational philosophies, and community activities.
Mrs. Parker was selected from division teachers of the year from the northeastern and Northern Neck area of the state. Mrs. Parker will be honored along with the other 7 finalists in Richmond on September 30 at the Board of Education and Department of Education's awards ceremony. Virginia's Teacher of the Year, chosen from the eight regional teachers, will be announced that evening. We are extremely proud of her accomplishment. Congratulations Mrs. Parker.
---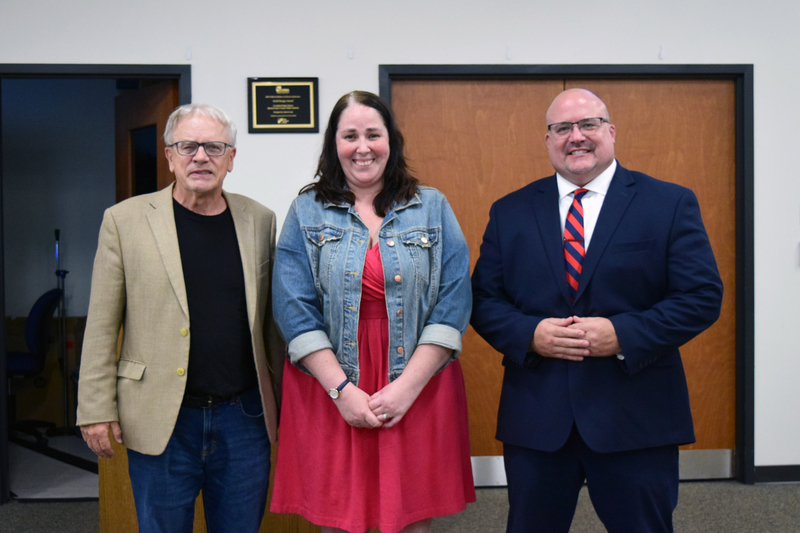 2022 National STEM Scholar Program
We are pleased to share that Thornburg Middle School Teacher Marie Schuh was selected as one of 10 middle school teachers nationwide to participate in the prestigious National STEM Scholar Program, a unique professional development program providing advanced STEM (science, technology, engineering and math) training, national network building, and project support for middle school science teachers. Each year participants are selected based solely on the description of a "big idea" Challenge Project the applicant would implement if funds were available. Selected projects are chosen for maximum impact in middle school classrooms where research shows lifelong STEM career decisions are being made. STEM Scholars convene on WKU's campus for a week of advanced STEM training and finalize their projects with input from their STEM Scholar class colleagues. The 2022 National STEM Scholar class will be hosted by The Gatton Academy from May 29th to June 4th on the campus of WKU in Bowling Green, KY. Congratulations Ms. Schuh for being selected for this national honor.
---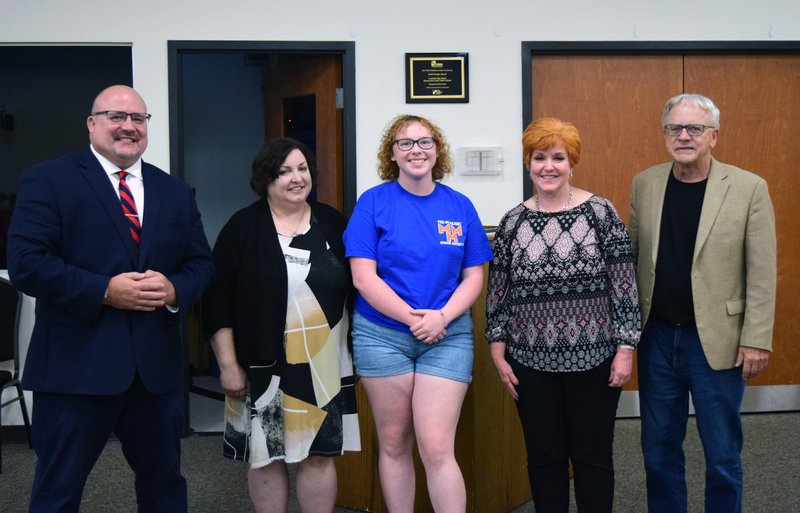 Virginia Tri-M Chapter of Year

Congratulations to Chancellor High School Tri-M Chapter and their adviser Rhonda Miller on being selected as the Virginia Tri-M Chapter of Year. A Tri-M Music Honor Society chapter offers students, grades 6 through 12, the chance to perform, places them in leadership positions, and gives them the opportunity to serve the community. It highlights the school's music program, helps students grow in innumerable ways, and brightens their college applications. Tri-M is a program of the National Association for Music Education. Thank you Rhonda Miller for your dedication and support of our students. Congratulations to the students and staff of Chancellor High School on achieving this distinguished honor!